About GCP Applied Technologies
A Focused Construction Products Technologies Company.
GCP Applied Technologies is a new company with a rich history.
In 2016, W.R. Grace separated into two independent public companies, Grace and GCP Applied Technologies. Headquartered in Cambridge, Massachusetts, GCP Applied Technologies has over 50 years of industry expertise and decades of success in creating new product categories and markets.
Our portfolio of construction products includes concrete and cement additives, building materials and technologies that ensure specified quality and enhance business productivity. The world's most successful architects, producers, builders and contractors insist on GCP brands and solutions for their construction projects.
GCP is focused on a steadily growing global construction industry. Through our Blue360sm Advantage we help customers solve some of the most complex construction challenges in residential and commercial building, infrastructure and underground construction.
Recent innovations include the breakthrough VERIFI® In-transit Concrete Management System, CONCERA™ Admixtures for Control Flow Concrete and SILCOR® Liquid Waterproofing. In addition, we are  advancing its commercial and regional success in the tunneling and mining segments with its TYTRO® Shotcrete System.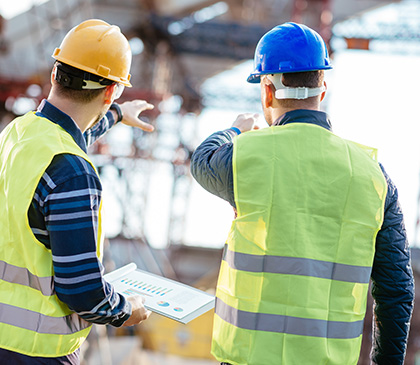 Our Values
Knowledge Applied - Our know-how and innovation deliver results.
Professional - We do things right and we do the right thing.
Focus - Our priorities are clear and aligned.
Outperform - We exceed expectations.
Customer Success - When our customers succeed, so do we.
A Foundation of Global Construction Leadership
GCP is helping the world build with confidence.  We have customers in over 100 countries and 50 manufacturing locations. Our global presence ensures that customers receive high performance products that deliver layers of value and superior solutions enhanced by our Blue360sm way of thinking.
Our Brand Promise
We are inspired to influence the way the world is built.  We are dedicated to the development of high performance products, the continued pursuit of advancement in construction technologies, simplifying the complexities of construction worldwide and delivering value to our customers.