Achieve Desired Technical Shotcrete Performance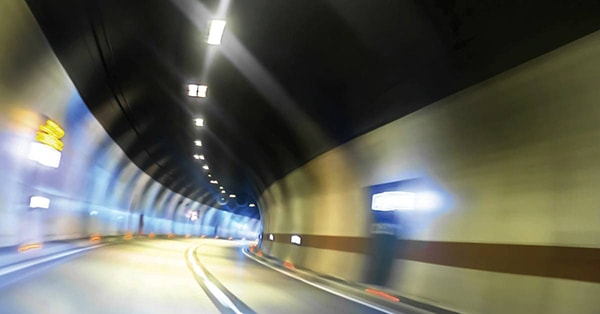 Silica fume is often used to improve the performance of shotcrete mixtures.
TYTRO® RC, a pozzolanic-based rheology control agent, however, only requires one-tenth of the silica fume dosage rate to provide equivalent performance. It's a more economical and sustainable solution. For example, 3 kg/m3 [5 lb/yd3] of TYTRO® RC 430 is needed to replace 30 kg/m3 [50 lb/yd3] of silica fume in shotcrete mixtures.
That's 1/10 the dosage!​
TYTRO® RC products provide…
Superior dosage efficiency
Superior bond to rock substrate
Faster strength development.
Enhanced sprayability and pumpability characteristics
Minimum rebound and dust in tunnels and underground mining shotcrete applications​​
More performance benefits of the TYTRO® Shotcrete System
TYTRO® SA set accelerators offer several performance advantages:
Achieve efficient dosage rate, with highly active formulation for low dosages
Improve early strength, without compromising later age strength
Accrue minimum material wasted with lower rebound and dust
TYTRO SA is also robust and easy to dispense, as a liquid product that's easily measured and dosed
 
STRUX® BT50 macro-synthetic fibres are high performing proprietary engineered copolymer fibres used as a replacement for steel fibres and wire mesh reinforcement in underground shotcrete construction.
STRUX® is added to shotcrete to provide toughness, impact and fatigue properties, outperforming competing macro-synthetic fibres, steel fibres and steel mesh alternatives.
TYTRO® RM rheology modifying and mix-enhancing admixtures are formulated to improve the pumpability and sprayability of the shotcrete mix.
TYTRO® WR high-range water-reducing admixtures—superplasticisers—for shotcrete provide superior flow, prolonged pot life, excellent plasticity, and maximise strength performance by allowing lower water-to-cementitious materials ratio (w/cm).
TYTRO® AE air entraining admixtures enhance shotcrete mixes to protect against damage from freeze/thaw cycles.
Tags
Concrete
Concrete admixtures
Contractor
Precast producer
Producer
Shotcrete
Subcontractor